The books and voices we are associated with, in our winding journey of translations, both practice and theory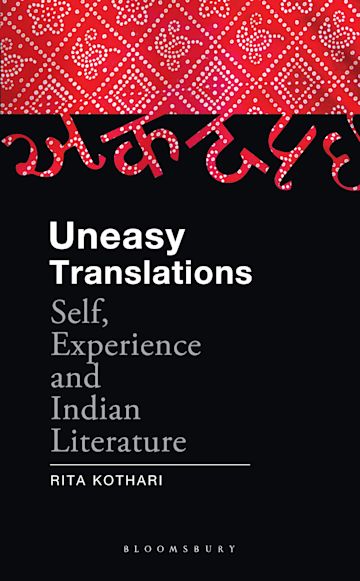 Uneasy Translations: Self, Experience and Indian Literature
by Rita Kothari
This book interweaves the personal journey of an academic into reflections around self, language and translation with an eye on the intangibly available category of experience. It dwells on quieter modes of being political, of making knowledge democratic and of seeing gendered language in the everyday. In an unusual combination of real-life incidents and textual examples, it provides a palimpsest of what it is to be in a classroom; in the domestic sphere, straddling the 'manyness' of language and, of course, in a constant mode of translation that remains incomplete and unconcluded. Through both a poignant voice and rigorous questions, Prof. Kothari asks what it is to live and teach in India as a woman, a multilingual researcher and as both a subject and a rebel of the discipline of English.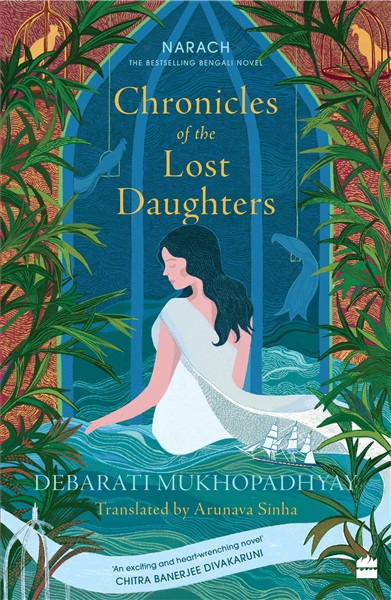 Chronicles of the Lost Daughters
translated from the Bangla by Arunava Sinha
When unspeakable tragedy befalls Bhubonmoni, a young widow, she must leave her village along with her brother, Krishnoshundor, and his family. Ensnared by the wily entrepreneur Nobokishore Dutta, they end up in an overcrowded depot near a port, soon to be packed into a ship sailing to Surinam, where they will be sold as sugarcane plantation slaves. But Fate has other plans.
Set against the vibrant background of late nineteenth-century Bengal, Debarati Mukhopadhyay's beautifully woven novel, translated by Arunava Sinha, brings together the glory and the decadence of colonial times.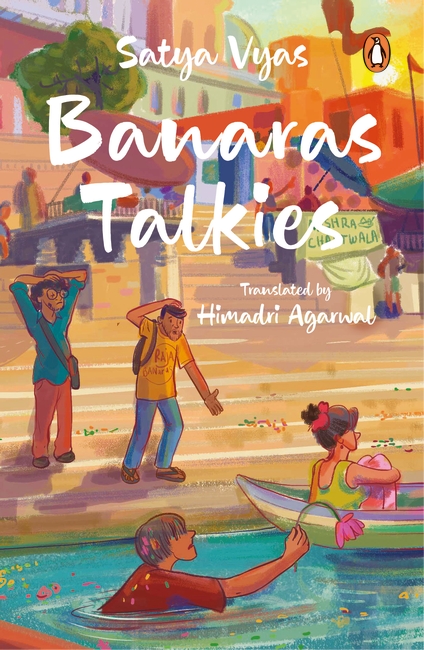 Banaras Talkies
translated from the Hindi by Himadri Agarwal
Follow the adventures of the three friends and others as they navigate undergraduate life in one of India's most vibrant colleges, plan to steal exam papers, struggle to speak to women, find friends in corridors lined with dirty linen, and forge lifelong bonds amid bad mess food.

First published in Hindi in 2015, Banaras Talkies has remained on the bestseller list since then. A slice-of-life novel, it captures college life with all its twists and turns. Written with the idiomatic flourish that is the hallmark of Banarasi colloquialism, this comic novel is one of India's great coming-of-age novels.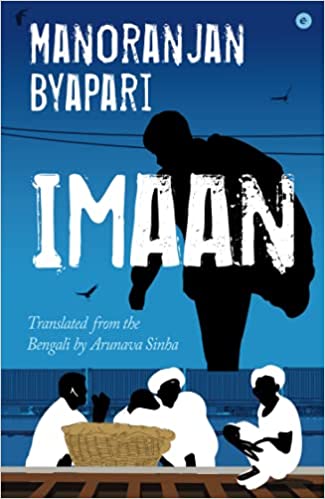 Imaan
translated from the Bangla by Arunava Sinha
Imaan entered Central Jail as an infant—in the arms of Zahura Bibi, his mother, who was charged with murder. He left twenty years later, having spent his time thus far shuttling between a juvenile home and prison. With no home to return to, Imaan ends up at the Jadavpur railway station, becoming a ragpicker. Unable to cope in this odd world, Imaan wishes to return to the security of a prison cell. Imaan—whose name means honesty, conscience—is he up to the task?
Written in Manoranjan Byapari's inimitable style and translated by the acclaimed Arunava Sinha, this new novel is a searing exploration of the lives of the faceless millions who get by in our towns and cities, making it through one day at a time.