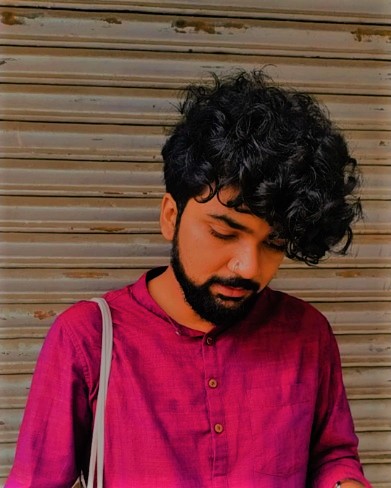 Aditya Vikram is a graduate student of Literature in the Department of English at Ashoka University. They are interested in thinking about language, performance, gender, and translation, as experienced in South Asian contexts.
They are currently engaged in several literary projects, both creative and critical. Their work has been published on many platforms including Gulmohur Quarterly, Agents of Ishq, Remington Review, Juniper Lit Mag, Wingword Poetry Prize, and others. Their work on gender and stolen inheritances was featured in The Museum of Memories, funded by the British Council. A collection of their poems, 'A Gaze So Tender', was published by the Goethe Institut as part of a discourse by artists and thinkers from India exploring questions of freedom. As an EQUAL fellow with the YP Foundation, they are also working for the legal rights of queer-trans communities in various towns of Northern India.
They are currently spending long afternoons mutilating translations of 19th-century Indian novels with markers of all shades.